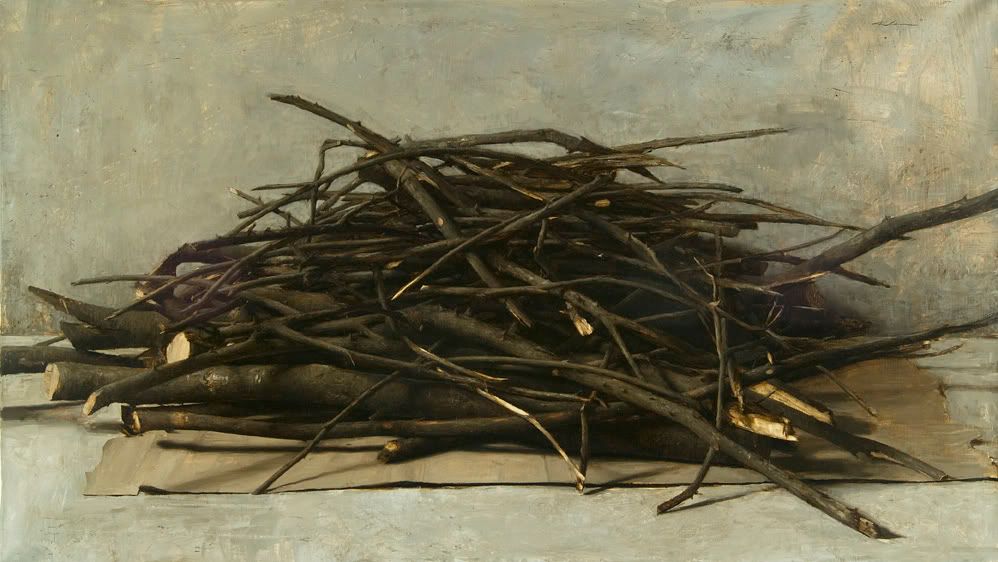 Michael Klein
is an American, realist painter currently living and working in Argentina. His artwork, meticulously planned and executed, shows a wonderful mastery of subtle color and tone control which belies his young age. Not yet in his thirties, Klein has already amassed an incredible body of work, and has secured representation with one of the nation's premier contemporary realist galleries,
Arcadia Fine Arts Gallery
in New York City. When he and his wife move back to the United States in 2010, his return will be marked by his second solo show with the SoHo gallery. Clearly, his is a career on the rise, and one which shows the fruits of hard work and an unrelenting dedication to one's craft.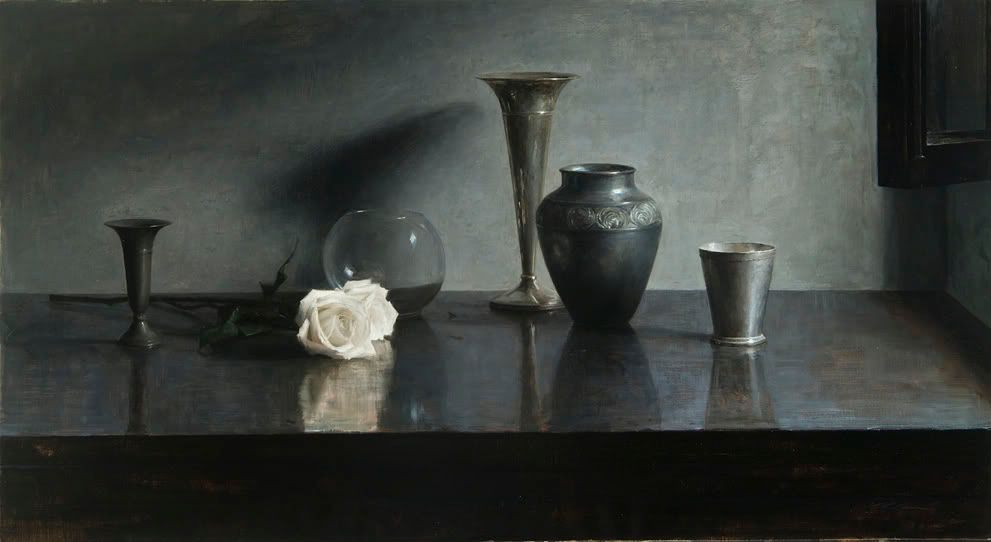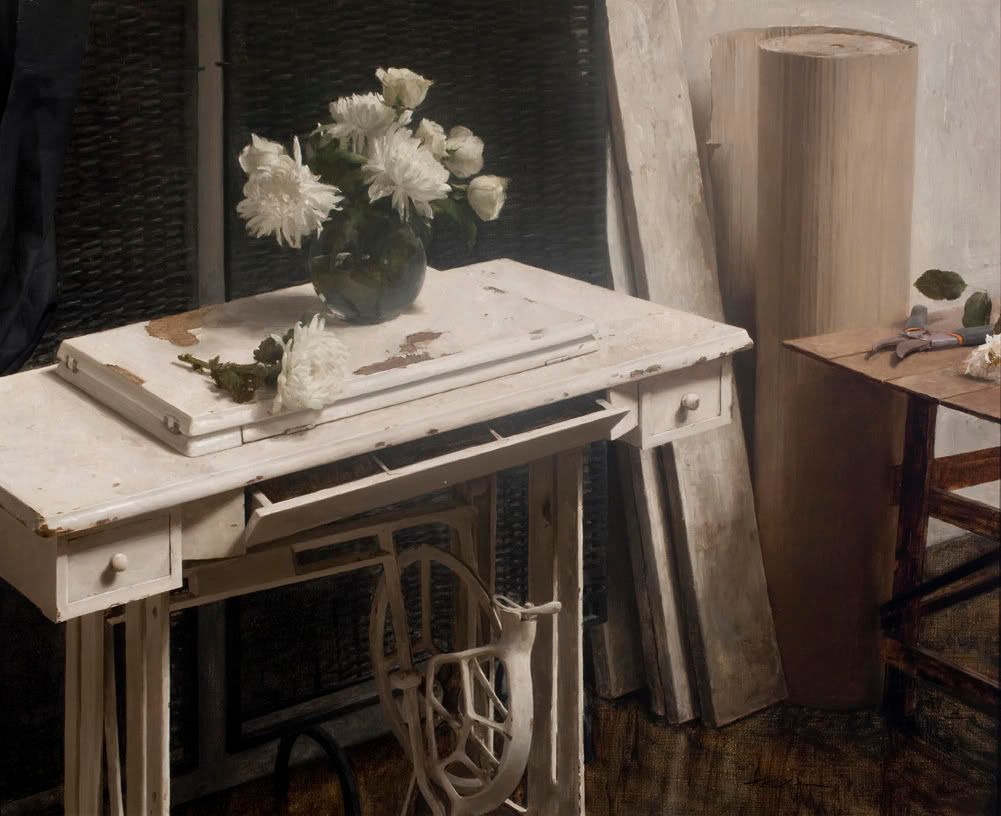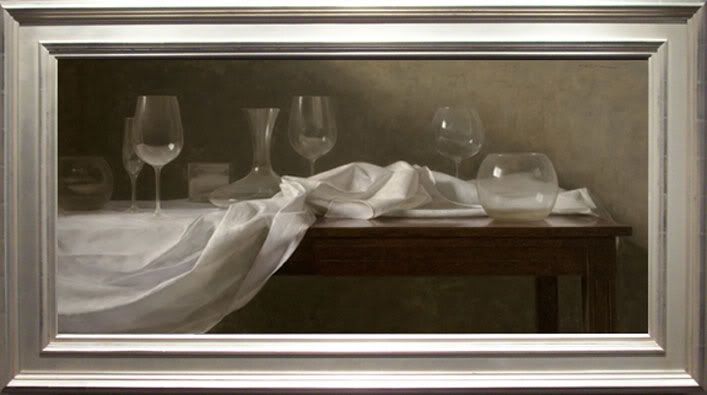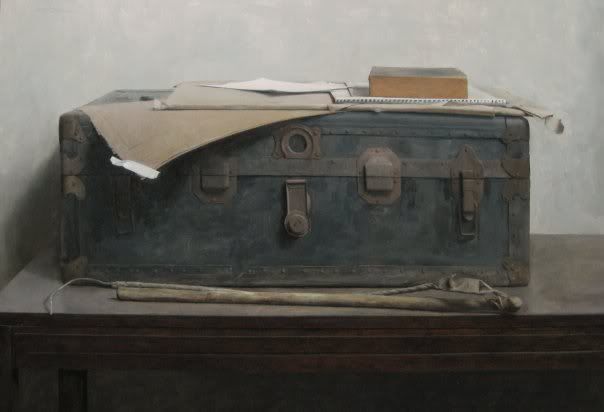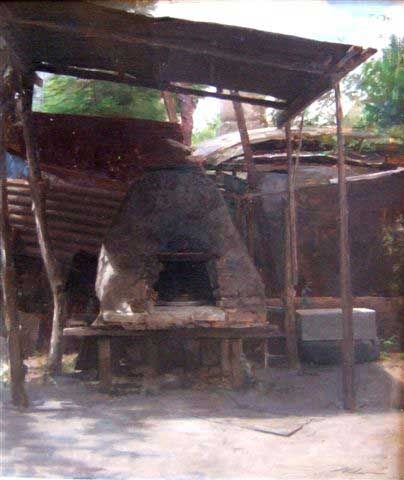 Born in 1980, Michael Klein was only nineteen when he began his serious program of atelier-manner study. His first teacher was
Richard Whitney
, one of the nation's most honored figurative painters, and an heir to the teachings of
R.H. Ives Gammell
and the
Boston School Tradition
. After two years with Whitney, Klein continued study along the same artistic lineage by entering
The Atelier
in Minneapolis, the very school founded by
Richard Lack
, the artist whose singular efforts were largely responsible for the revival of traditional art skills in the United States. Seeking to broaden his experience, Klein next left his home in the midwest to move east, where he began studies at the
Art Students League of New York
, most notably under the tutelage of portraitist
Nelson Shanks
. Then in 2002, Klein moved to what would become his final school, the
Water Street Atelier
, where he apprenticed under founder
Jacob Collins
until 2005. By 2008, in culmination of his studies, he held his first solo show at Arcadia Gallery at the young age of 27.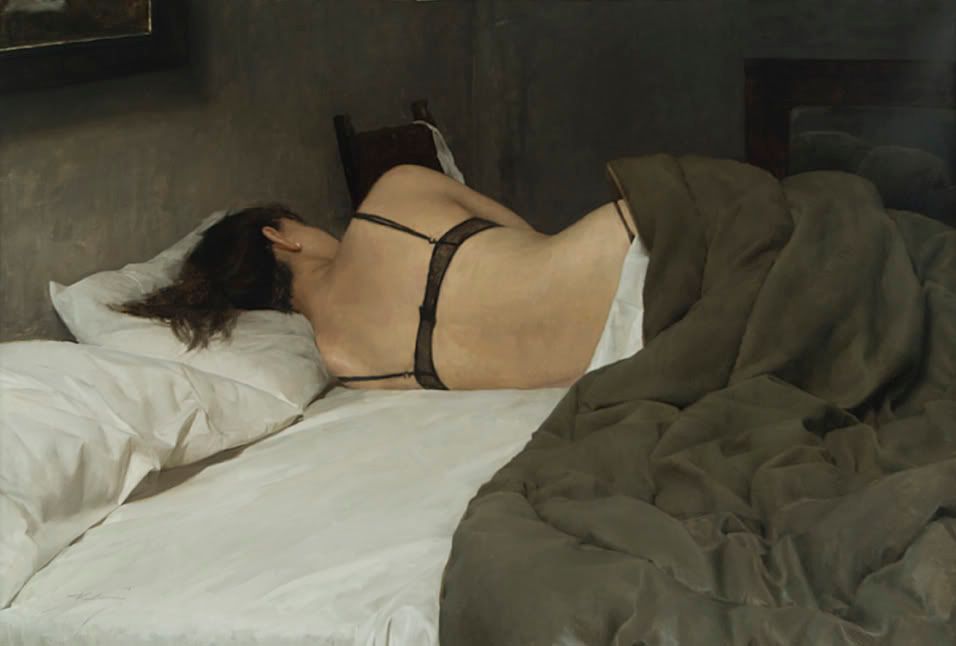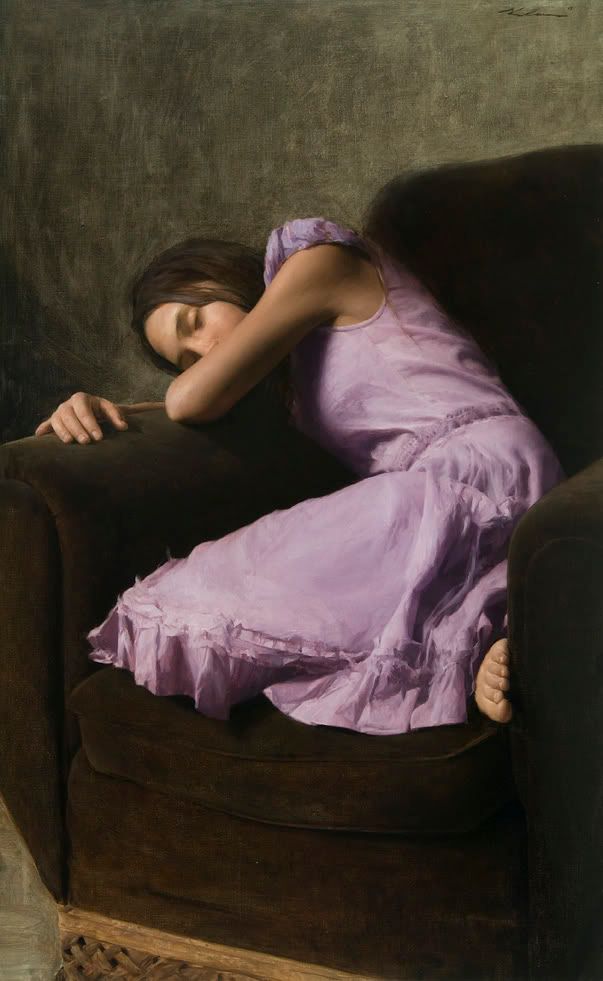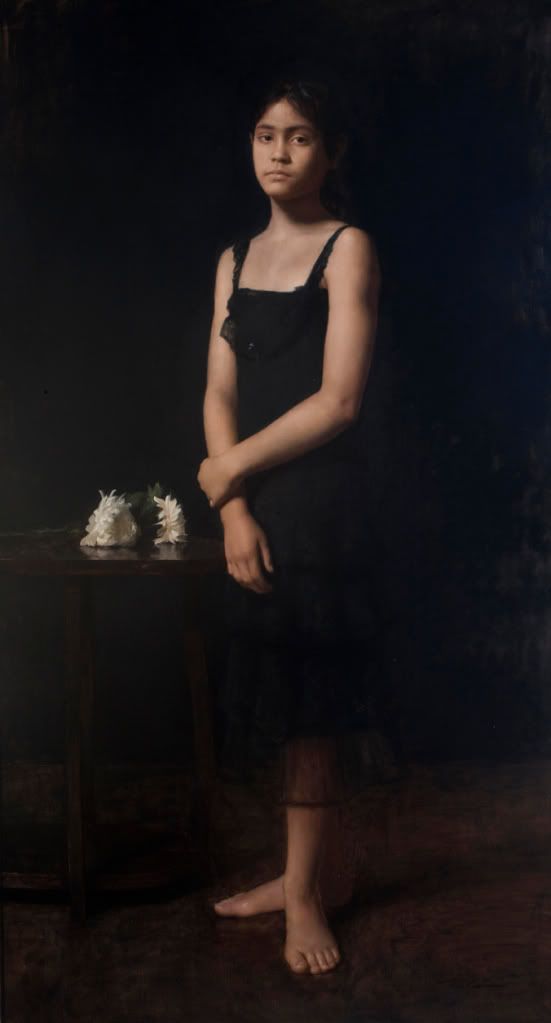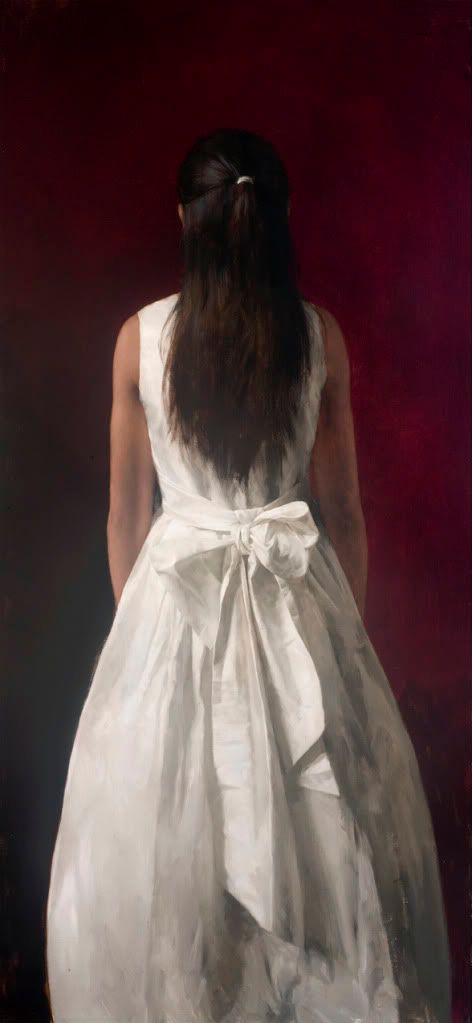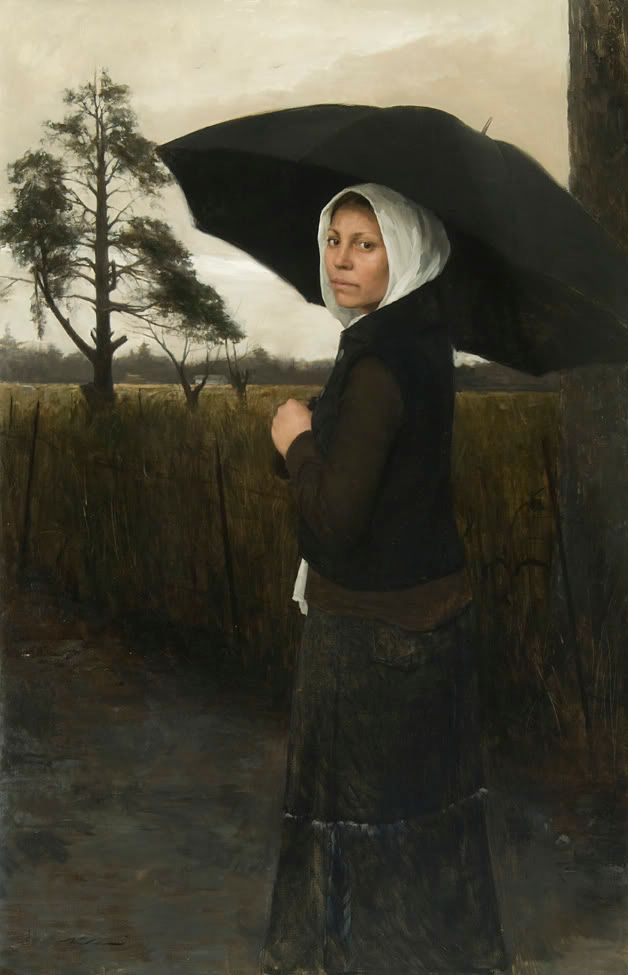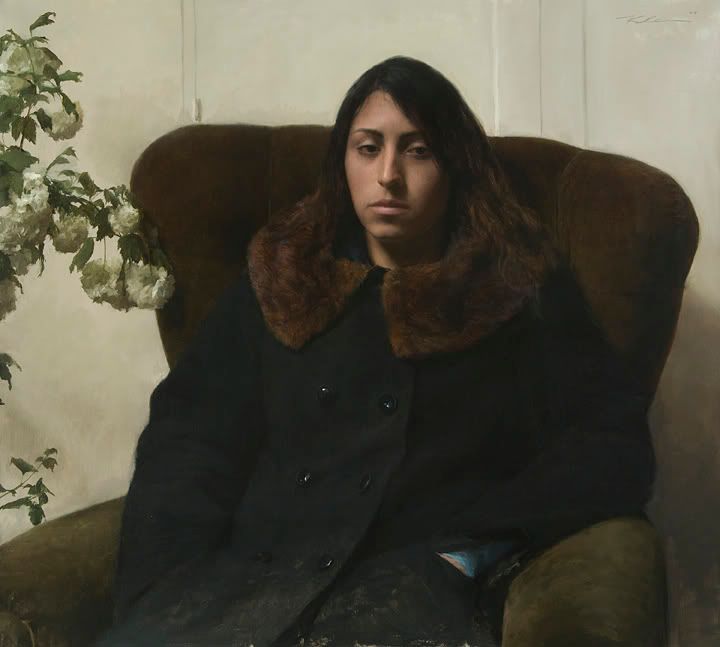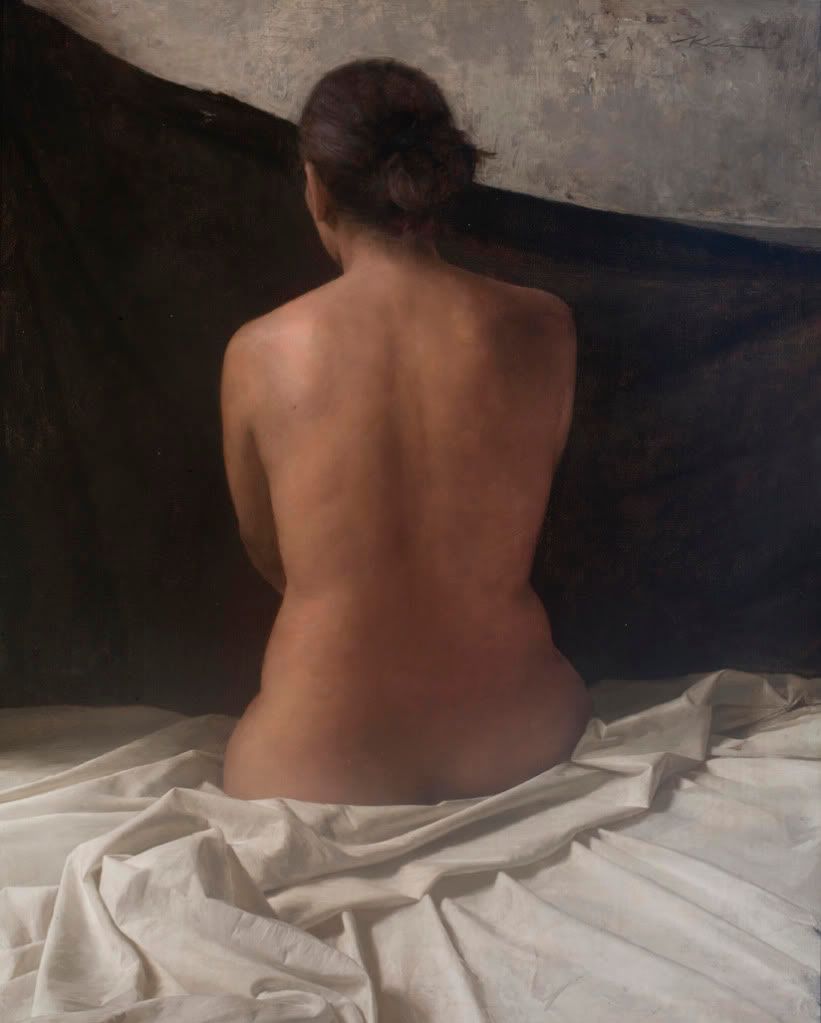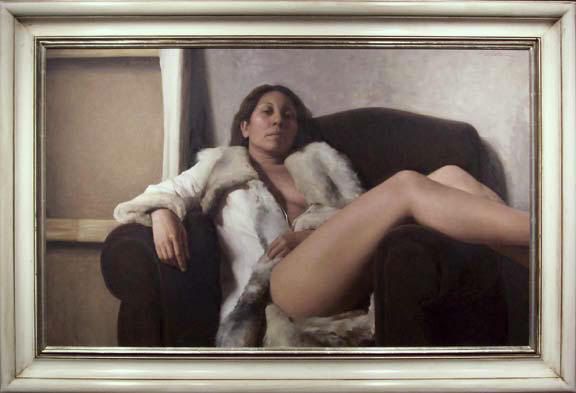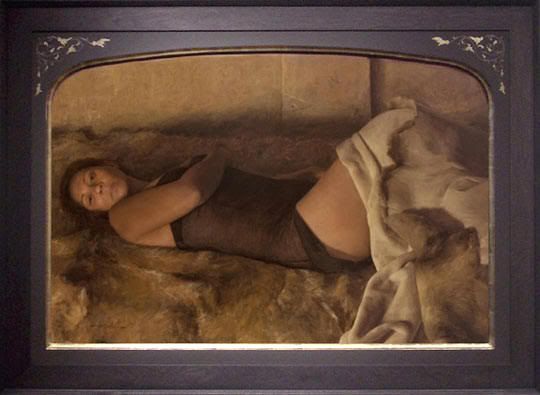 Citing the
Naturalists
as his inspiration, Klein has worked diligently to reproduce the lighting effects of an overcast day in many of his paintings. His studio in Argentina even has an addition with an open roof, personally built by Klein, which allows for natural sunlight to filter in through various scrims, while he himself works protected from many of the problems usually associated with plein air painting. Unlike the Naturalists, however, Klein recreates these atmospheric effects without benefit of photographs to provide an underlying structure, preferring instead to draw and paint solely from life.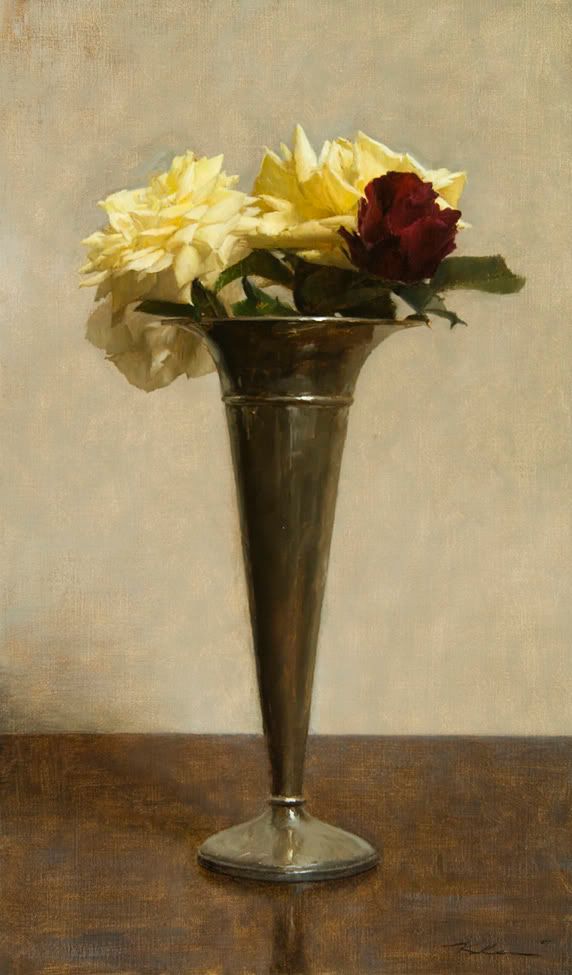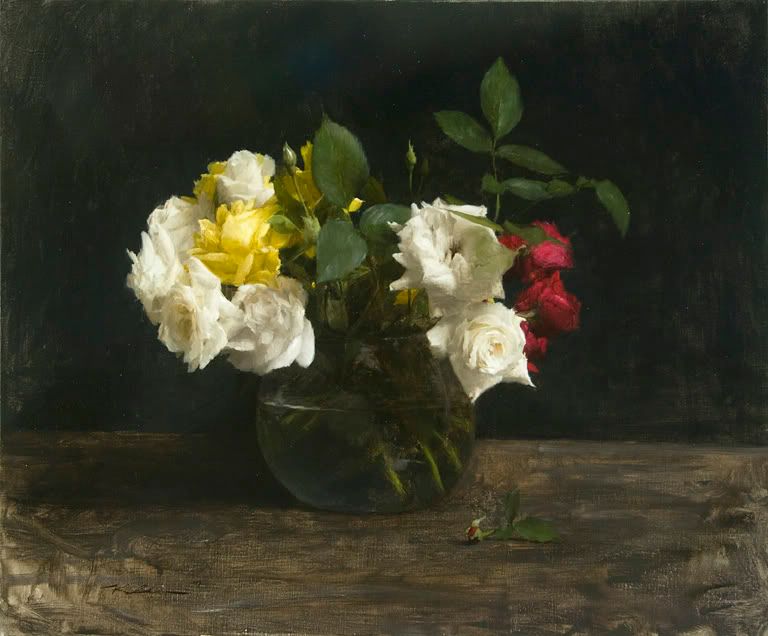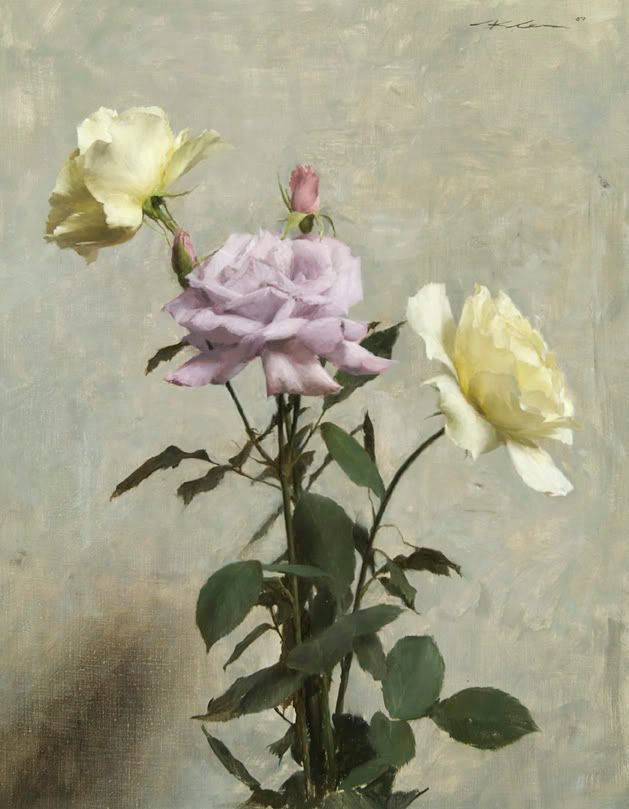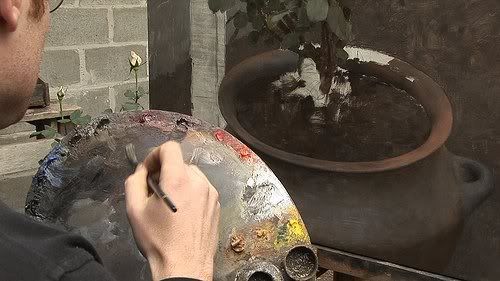 Despite the appearance of limited colors, Klein uses a very standard color palette. His color choices consist of (from right to left on his palette):
Raw Sienna Light
Cadmium Yellow Pale
Yellow Ochre Pale
White (Either Cremnitz or titanium, or a mixture of the two)
Cadmium Orange
Cadmium Red Deep
Burnt Sienna
Permanent Alizarin Crimson
Raw Umber
Burnt Umber
Cobalt Blue
Ultramarine Blue
Ivory Black
Cobalt Violet
Viridian Green
Michael typically works on lead primed linen, or on a high quality alkyd or oil primed linen like Claessens #13 DP, Portrait Grade. He often primes this with an imprimatura of ultramarine blue and burnt sienna, mixed incompletely and diluted with turpentine, applied with a rag and rubbed down on the canvas. His usual brushes are Royal & Langnickel 5590 Sable Flats, and Robert Simmons Signet Flat Bristles.
--------------------------------------------------------------------------------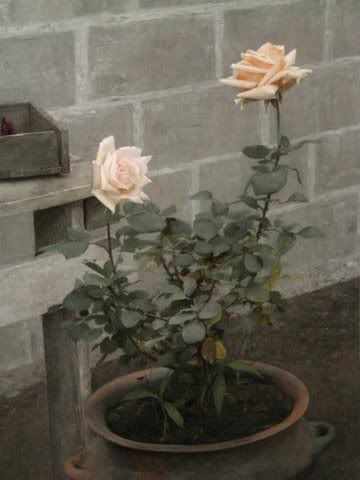 Michael Klein offers two DVDs for sale through his
website
, the newer of which,
Flower Painting
, I recently had the pleasure of viewing. Produced and directed by Klein, it is unlike any other art video I have watched. In many respects, it is really more of a documentary film about the making of a painting, and not a traditional instructional video. As such, there is as much artistry devoted to the film-making, as there was devoted to the painting itself.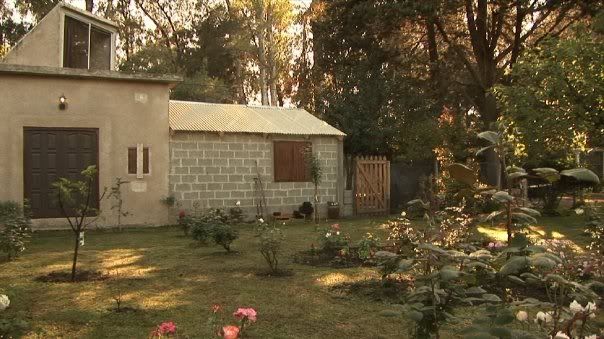 The DVD opens with Klein sweeping the dirt floor of his Buenos Aires studio, which immediately gives the impression of an old-world artist beginning his day. It continues over the next sixteen days following Klein through his skillful painting and rigorous planning (I for one, who have not painted any flowers beyond a single sitting, would never have considered accounting for the bloom time of a rose from bud to full-flower). Klein does not talk much through the video, but his judicious use of words is always informative and to the point. He does not give a step-by-step account of his procedure, but much can be gained by watching him throughout this creation, from his choice of composition, through his drawing and transfer to the final canvas, to the completed painting.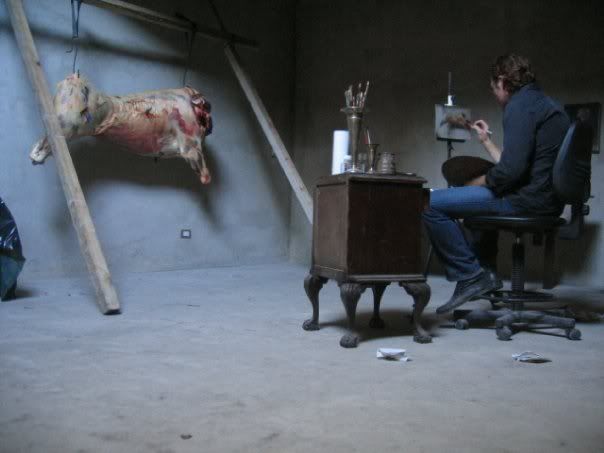 This DVD is among my favorites, and I recommend it to anyone wishing to watch traditional painting methods in action.
Below are images from Klein's other DVD, Black Dress.