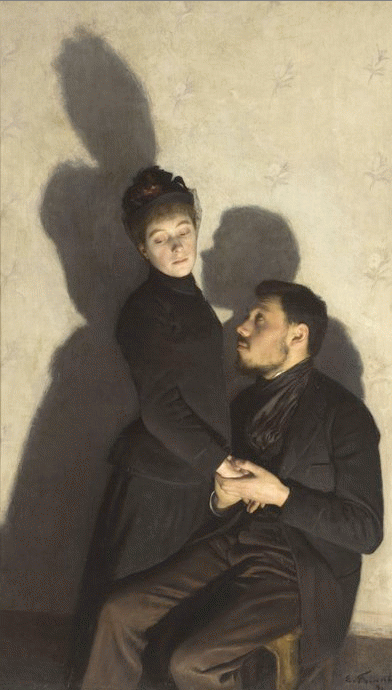 Dr. Gabriel Weisberg
has announced an upcoming exhibit tentatively entitled,
Illusions of Reality: Naturalist Painting, Photography, and Cinema, 1875 - 1918
. The show will open October of 2010, at the
Van Gogh Museum
, Amsterdam and will showcase an international collection of artwork from this all-too-often under-represented art movement.
From Dr. Weisberg's website:
As part of his long-standing commitment to Naturalist painting Dr. Weisberg is serving as Guest Curator for the Van Gogh Museum (Amsterdam) in the organization of a large international painting exhibition tentatively entitled "Illusions of Reality: Naturalist Painting, Photography and Early Cinema," Opening in October, 2010, at the Van Gogh Museum this exhibition will reveal the international agenda of the Naturalist movement while demonstrating how various artists created their works while under the influence of photography. In a similar vein the importance of these associations also influenced the direction of early cinema in Europe and the United States. This section of the show will explore long unknown direct ties with film through the integration of film stills, film and other media examples with the large-scale oil paintings drawn from all over the world. A detailed catalogue will be published with essays by Dr. Weisberg, Edwin Becker (Exhibition Curator, Van Gogh Museum), David Jackson (Professor, University of Leeds), Professor Willa Silverman (Pennsylvania State University) and international digital photographer Jean-François Rauzier.
Unfortunately, there are no plans to bring this exhibit to the States, so to see the show, buy your plane tickets now, or, at the very least, reserve a copy of the illustrated catalog as soon as its publication date is announced.