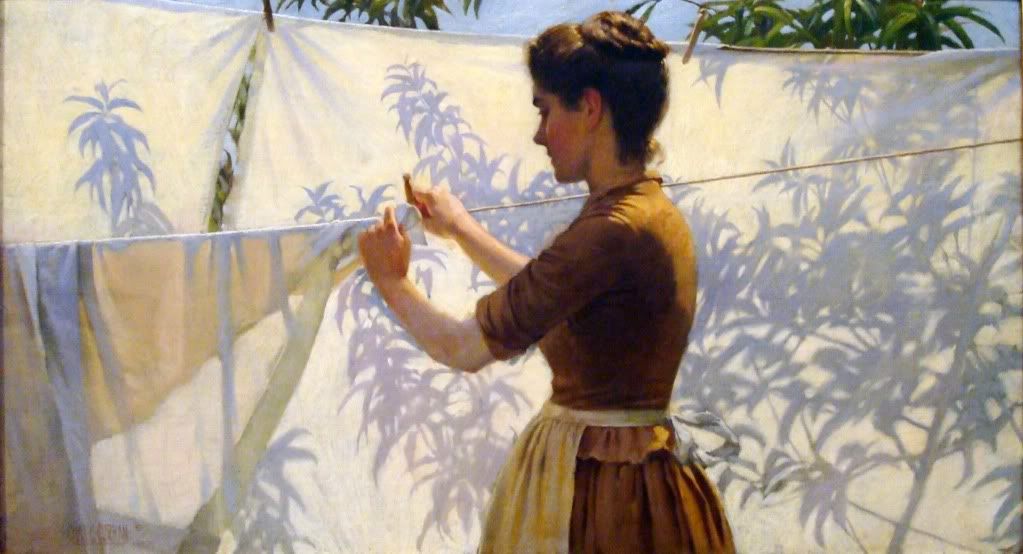 Prolific American painter, Charles Courtney Curran, was born in Hartford, Kentucky, February 13, 1861, but spent the latter part of his youth in Sandusky, Ohio. At the age of 20, he began studying art at the Cincinnati School of Design with Thomas B. Noble, but after a single year of advanced training in his home state, Curran moved to the nation's artistic hotspot, New York City.
In New York, Curran studied with
Walter Satterlee
at the National Academy of Design, and by the age of 23, held his first public exhibition of art at the Academy. In 1886, Curran was elected an Associate of the Academy, and two years later, became a full Academician. At age 28, Curran won the Academy's Third Hallgarten Prize for the painting
Breezy Day
, considered then to be the most "meritorious painting in oil."
After following his instruction at the Academy with a brief schooling at the Art Students' League in New York, Curran decided to continue his studies overseas. From 1889 to 1891, he completed the "proper training of an American artist" by doing the "prerequisite" study of painting in Europe. At the Académie Julian in Paris, Curran worked under such notable instructors as
Benjamin Constant
,
Jules Joseph Lefebvre
, and
Henri Lucien Doucet
, and within only a few years at Julian, he achieved recognition at the Paris Salon.
Curran returned to America, and continued his success. His work at times showed the influence of
Jules Bastien-Lepage
, who motivated Curran and his contemporaries to paint scenes of everyday life (though Curran's were less "gritty"), and at other times, the influence of the Symbolists, who rallied against the Naturalists in order to promote scenes of imagination and spirituality. In 1903, however, with his introduction to the Cragsmoor Art Colony, Curran's oeuvre coalesced into the theme which the artist would pursue for the rest of his career: modern women, usually dressed in white, painted against blue skies and standing upon flower-covered mountain tops.
Evansville, nestled near the Shawgunk Mountains in Ulster County, New York, and which became known as
Cragsmoor
in 1893, was discovered by artists in the early 1870s and was founded in 1879. The small town with its "stimulating air, its distant horizon, its wide expanse of landscape, valley and mountain, the brilliancy of its sunset skies, and the grandeur and awfulness of its summer storms"¹ was the perfect escape for New York City artists seeking to "pursue nature in a place not yet touched by industrial progress."² The colony attracted such artists as
Edward Lamson Henry
,
Eliza Pratt Greatorex
,
John George Brown
,
William Holbrook Beard
, Helen Turner, Austa Sturdevant,
George Inness Jr
., and
Frederick Samuel Dellenbaugh
, the man responsible for introducing Curran to the area.
In 1910, work was completed on Curran's home, Winahdin, and he and his wife, Grace, settled happily into the congenial Cragsmoor Colony. This environment, which one journalist described in 1906 as "a harmonious community... active-minded and deeply interested in the best art, literature, drama and music,"³ was a constant source of inspiration for Curran's Impressionistic canvases. He spent the next 30 years of his life painting the land around his home, and participating in the overseeing of the colony.
November 9, 1942, the artist passed away in New York City, leaving behind a large catalog of paintings which can still be seen in many of the nation's great collections, including the Smithsonian Institution, and the Pennsylvania Academy of Fine Arts.
¹ Steve Shipp, American Art Colonies, 1850-1930: A Historical Guide to America's Original Art Colonies and Their Artists (Greenwood Press, 1996), p. 25.
² Shipp, p. 25. (Quote attributed to Judge George Brown).
³ Shipp, p. 25. (From an article from The Cragsmoor Journal, 1906).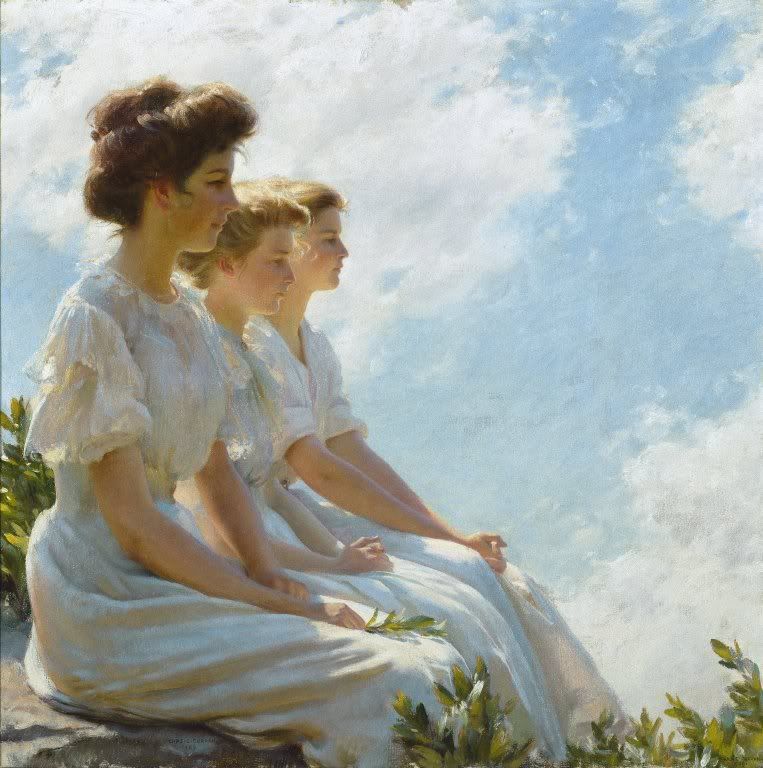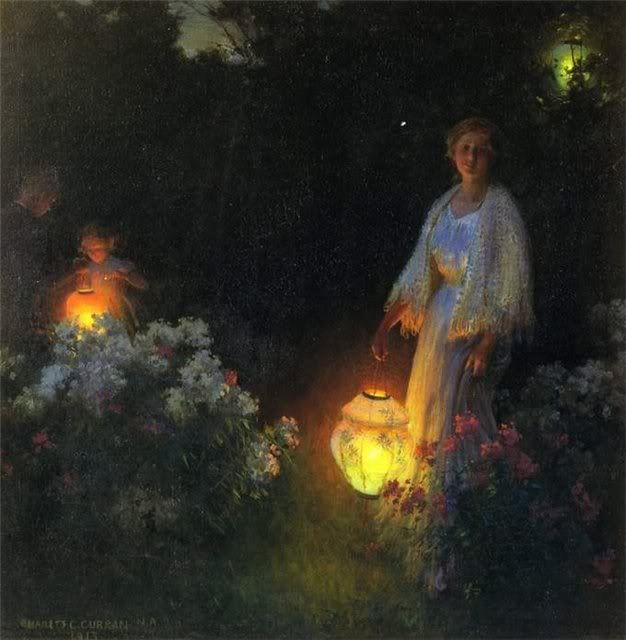 ___________________________________________
******************************************************