Recently, I had to pull out my dusty anatomy books. I wish I could say that it was for some grand painting project, but sadly, it was because I needed to make an appointment with the orthopedist. It was nice to be able to call the doctor's office and clearly communicate that, "I think I tore the patellar tendon where it meets the anterior tuberosity of the tibia." (It would have been nicer still if I were not forced to know such a thing, but the situation being what it is, at least I could go in for my visit having the doctor knowing
exactly
where to begin).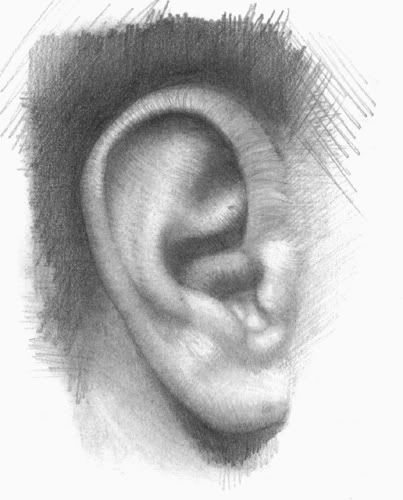 Two of my favorite books on anatomy are Anatomy for the Artist by Sarah Simblet (photographed by John Davis), and the classic, Artistic Anatomy, by Dr. Paul Richer, edited by Robert Beverly Hale. Simblet's book has good illustrations, but the information is a bit general. Its real charm lies in the acetate overlays which describe the underlying musculature or skeletal system so clearly in combination with Davis' images. Richer, on the other hand, who was Professor of Anatomy at the École des Beaux-Arts and at the Academy of Medicine, Paris, created a much more in depth guide, and it is the book I always turn to first when I am in need of information. The drawings are thorough, though the layout, with the text at the beginning of the book, and the plates at the back, is a bit cumbersome. A third good book is Human Anatomy for Artists by Eliot Goldfinger, which offers good information, though I wish the images were larger. Together, the three books complement each other well.
It seems that there are two schools of thought, even among realists, when it comes to the knowledge and use of anatomy for constructing a painting. There are those who wish to know their subject top to bottom, back and front, inside and out before they ever touch brush to canvas. Understanding the hidden structure of their subject is paramount to the creation of their work. The other group, however, feels that an understanding of that structure might interfere with the making of their art. For these artists, if they reproduce the effects of light and color in the correct relationship, then the hidden forms will be made manifest.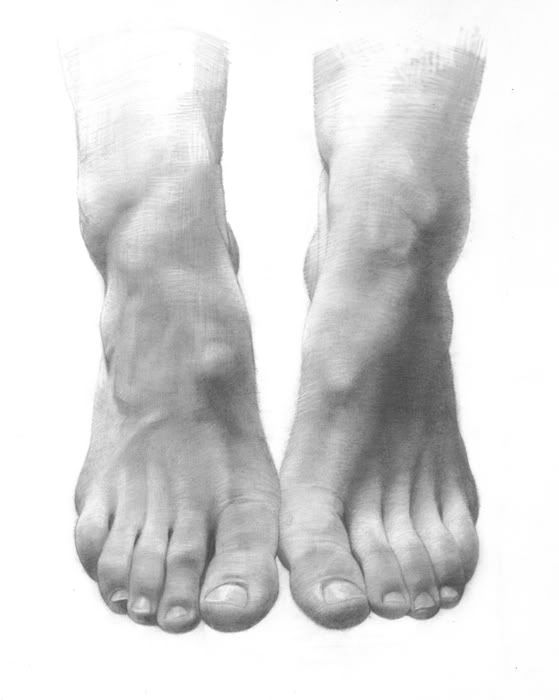 For better or worse, I tend to fall in with the latter camp, though it has been more a result of expediency and a lack of an Academic education, than any bias. I have relied heavily upon photo reference for most of my work, and have only delved deeply into anatomy when it came to drawing or sculpting fantasy creatures (whose structures had their origins in reality). Nonetheless, if I had the time, I would want to attain a better comprehension of human anatomy, as I think all knowledge benefits one's art.
Ultimately, I'd like to see a new illustrated anatomy book, one as detailed as Richer's, but with the artistic perspective of Simblet. It would need to stand as a work of art, as well as a source of information, and lastly, it would need to be contemporary. This last request may seem odd, considering our knowledge of the musculoskeletal system has seen little change for many years, but I think it is important that each age be able to relate to the pictorial representation of the human body from its own physical ideal. I was clearly reminded of this while sitting in the orthopedist's office looking at a newly printed version of a 1957 anatomical drawing. The illustration not only looked dated, but so did the figure: it seemed more like a neanderthal than a homo sapien.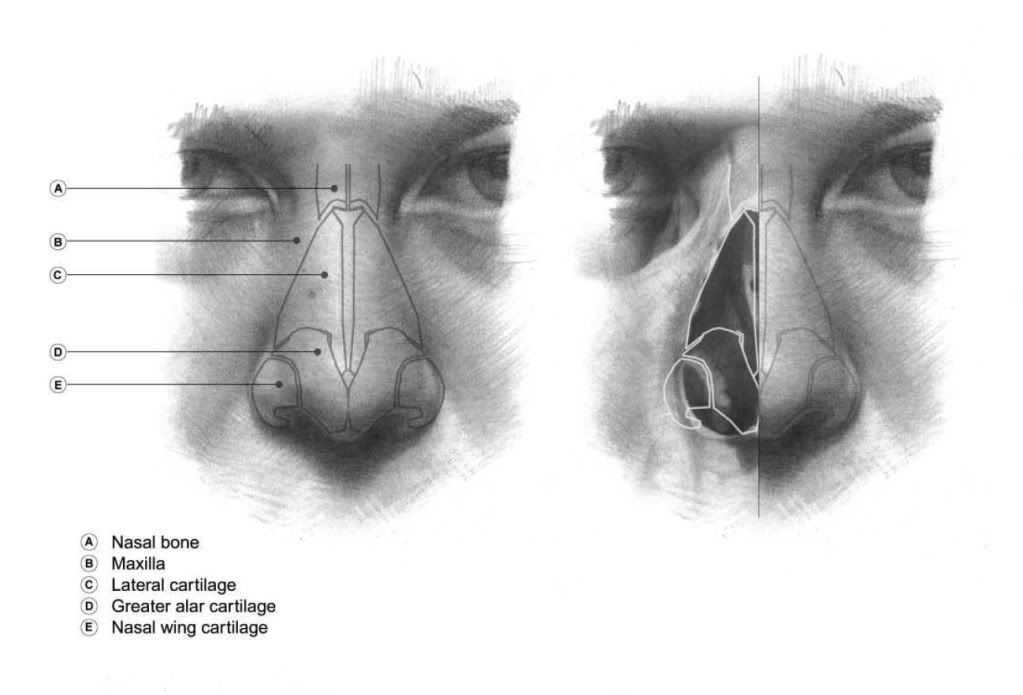 The best recent anatomy text I have seen is by an artist of whom I have spoken of before,
David Jon Kassan
. His style is exacting and highly realistic, yet not staid, and his cross-hatch work, reminiscent of silver point, brings a beautiful texture to his work. (All of the images which accompany this article are by Kassan). In 2006, Kassan created
Portrait Anatomicae
, an extensive guide to the human head designed specifically for portrait artists in which not only the muscles and bone structure that describe facial features are reviewed in detail, but also proportions of features from an artist's viewpoint. Since creating this guide, Kassan has gone on to focus on other parts of the body in a series of articles written for
American Artist Magazine
, and all are a valuable resource. When Kassan eventually produces a book on the entire human anatomy for the artist, I'll be the first in line to buy it.
-------------------------------------------------------------
• To purchase
Portrait Anatomicae
online ($10.00 USD), click
here
.
-------------------------------------------------------------
Three Good Books on Anatomy Currently Available: