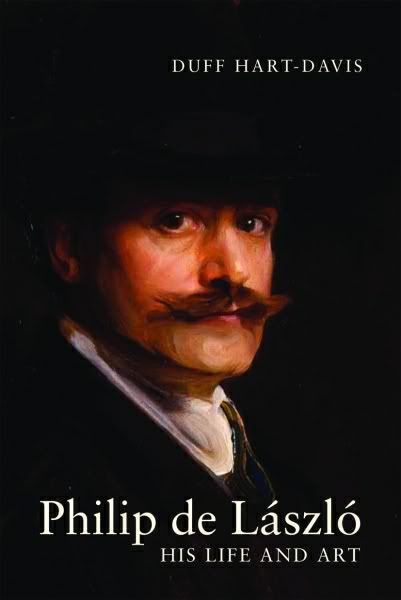 There are three new art books which are due to be published soon, and for which you can now place pre-orders. The first,
Philip de Laszlo: His Life and Art
by Duff Hart-Davis, I had mentioned in a previous
post
, has just been made available for order this week from Amazon.com, with a release date scheduled for August. The other two books,
Harvey Dunn: Illustrator and Painter of the Pioneer West
by Walt Reed, and the
James Bama Sketchbook: A Seventy Year Journey, Traveling from the Far East to the Old West
by James Bama, are both from
Flesk Publications
and are due out by mid-summer. All three look promising.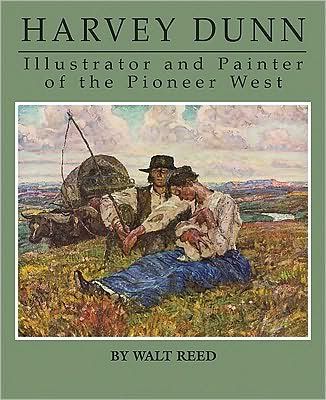 Harvey Dunn was one of twentieth century America's most powerful illustrators, painters and teachers. This comprehensive volume covers a major portion of his illustrations and paintings for the first time. Content includes illustration art, pioneer and western works, and his powerful World War I pieces inspired by his battlefield sketches. Also included are the rarely seen nudes, portraits, and murals. Paintings from museums and private collections showcase the full range of this talented American artist. For this book, many original paintings were tracked down and re-photographed in order to reintroduce the work of this important artist. Until now, most of Dunn's paintings and illustrations have been unavailable to the public in their original form. Locations of pictures in public collections are listed, as are the original publication dates and places. Additionally,

a section is devoted to the artist's working and teaching methods

. Also included is a reprinting of Dunn's "An Evening in the Classroom," compiled from notes made during critiques, passing on his inspirational teaching philosophy. A comprehensive list of Dunn's students with sample art is included as well.

(Product description from Amazon.com)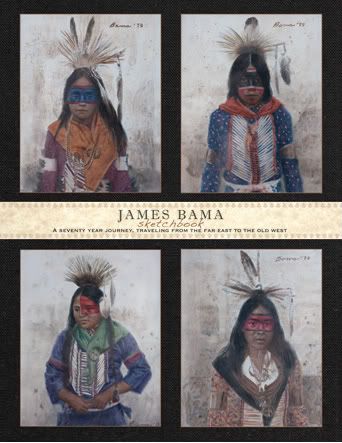 Close to 230 sketches reveal the thoughts and process of this legendary artist. Travel along this lifelong journey with James Bama, as he chronicles the lives of those that inspired his art. This is the story behind the paintings. Numerous sketches provide the background for some of his most famous fine art paintings. A large selection of preliminaries show the many ideas recorded for unfinished pieces. This book represents the first time Bama has opened his sketch archives to the public. Pencil sketches, and color composition drawings from his entire career are included. His preliminaries span works from his early teens, student years, and as a professional illustrator. However, the majority of works feature his fine art career: Native American, western, wildlife, mountain men, and landscape art inspired by the environment of his Wyoming home. Also included are works from his travels to China, Mexico, Tibet and Turkey.

(Product description from Amazon.com)