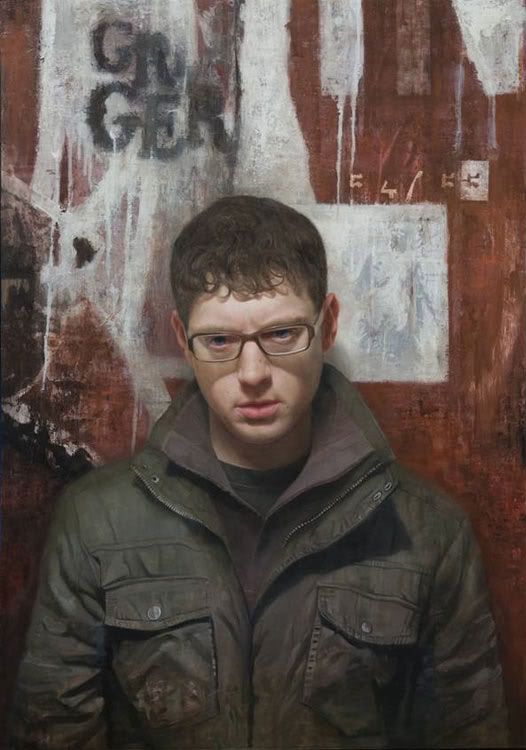 Next Wednesday evening, artist
David Jon Kassan
will be
broadcasting a two-hour, live, streaming Q&A session from his studio in Brooklyn
, presumably in celebration of his new drawing DVD which is being released the same day. This is a great opportunity to ask Kassan about his methods, his ideas on art, the business of art, and his new, DVD,
Drawing Closer to Life
. The broadcast begins at 8 PM EST on the 21st with a registration fee of
$10
. It is asked that one or two questions be pre-submitted during sign-up: though Kassan will also be answering questions live, previously submitted questions will take priority. For more information, contact
Lisa Gloria
at
Art Studio Secrets
, a sponsor of the event.
The day after the webcast, Kassan will be at the
2010 Art of the Portrait Conference
in Washington, DC, where he is again one of the finalists in the annual portrait competition. While at the conference, Kassan will be offering a very limited quantity of his long-awaited DVD
Drawing Closer to Life
for immediate purchase (cash only). Last year, Kassan's painting
My Aunt Dale
won the First Place award at the same event.
David Kassan, My Aunt Dale, oil, 20" X 26"