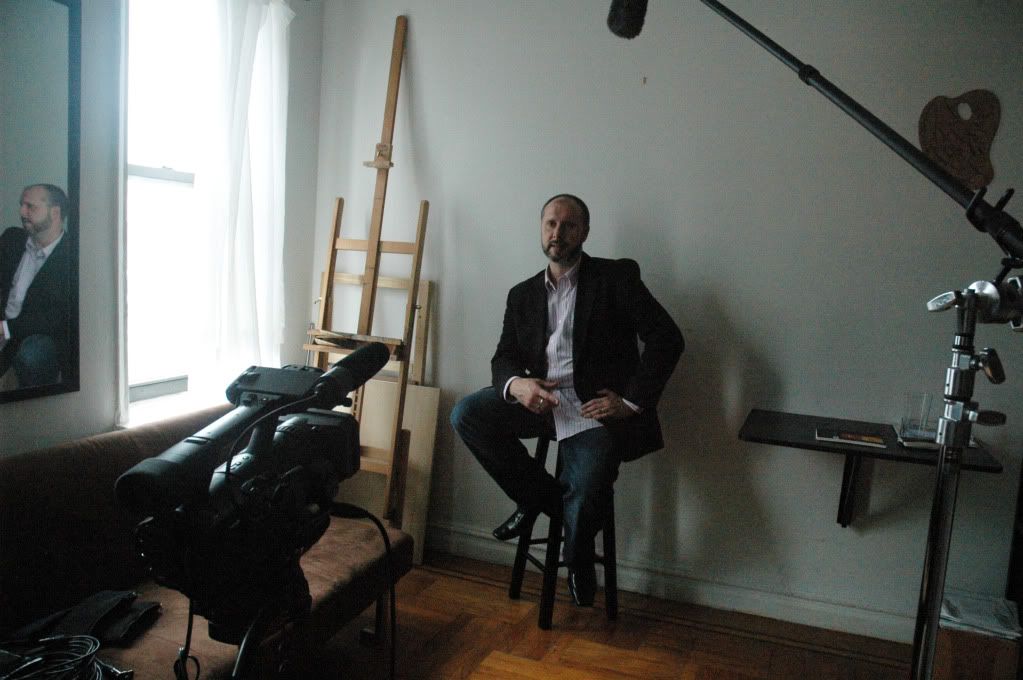 Yours truly providing a review of David Kassan's DVD Drawing Closer to Life
On June 14th, I travelled up to the American Painting Video Magazine studio for my next installment of instructional DVD reviews. Secretly, I love these taping sessions, not because I enjoy being on film- I am sure those of you who watched me review Robert Liberace's DVD in the premier issue will back me up when I say I am not yet comfortable in front of a camera- but because I get a sneak peek at the segments which will appear in the following edition. On this visit, I was able to watch a few minutes each of the sections featuring
Stephen Perkins
,
Carl Samson
,
Scott Tallman Powers
, and
Daniel Sprick
, and I was really blown away; watching skilled artists work, and listening to these same artists intelligently discuss their field is such an amazing treat. I feel more honored than ever to be featured alongside these talented people, and I cannot wait for the Summer issue to come out so I can watch these interviews in full.
Daniel Sprick
Scott Tallman Powers plein air demo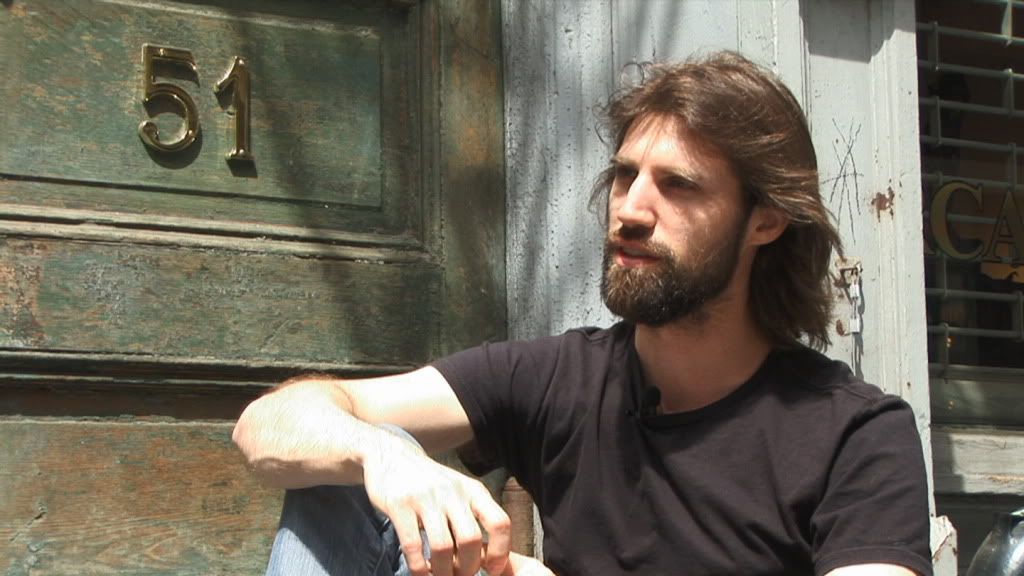 Brad Kunkle outside Arcadia Gallery before the opening of his sold-out solo show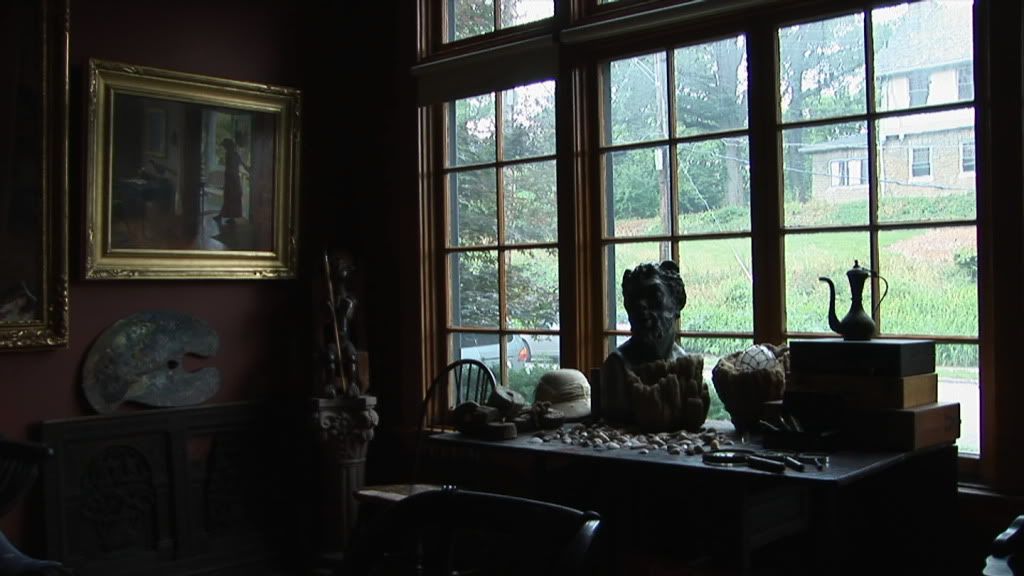 A corner of Carl Samson's historic studio
Darren Kingsley drawing demo
Stephen Perkins
Kate Lehman, Dan Thompson , Michael Grimaldi
The studios of the Janus Collaborative
The Summer issue of American Painting Video Magazine is due out July 1st. The download fee is only $10 for nearly two-hours of realist art-related content. For more information, including updates and subscriptions, visit the APVM
site
.