American Painting Video Magazine
has recently announced that they are teaming up with the magazine,
Fine Art Connoisseur
, beginning this fall. The venture includes plans to share information about related topics across the two separate media platforms.
Included in the Fall edition of APVM will be a demonstration by
Jeffrey Larson
in which he paints a still life outdoors.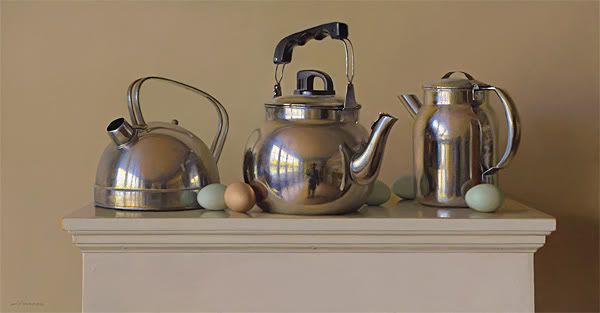 Jeffrey Larson, Reflections, 2007, oil on canvas, 20" x 38"