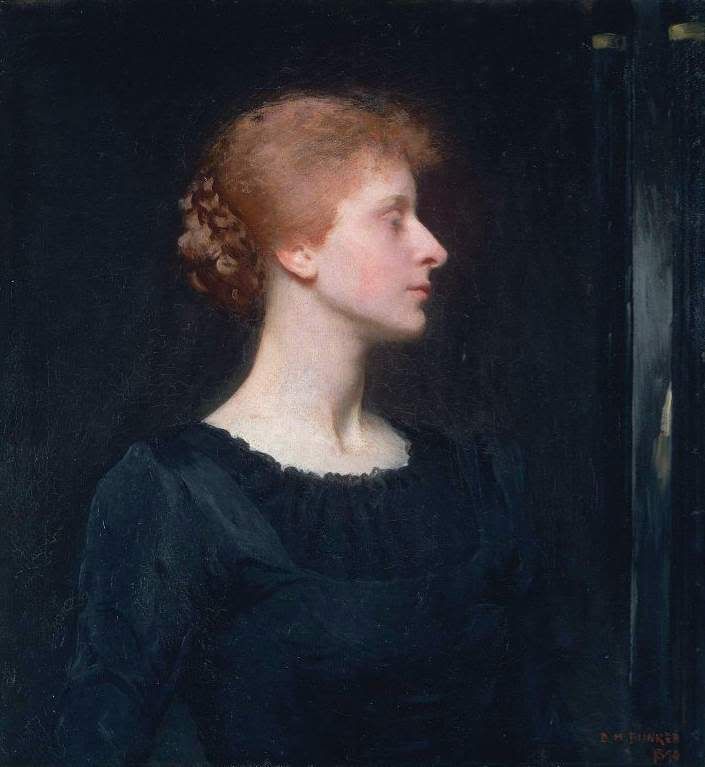 Dennis Miller Bunker, Jessica, 1890
One of the most beautifully studied heads in American art. The transitions of tone and the minor shifts are stated with great subtlety without losing the larger color relations. At the same time the edges and accents throughout the canvas are given exactly the relative degree of definition perceptible to eyes focused so as to take in the entire area depicted. In the painting itself the young woman appears to exist in space, surrounded by atmosphere and light and shadow. Yet the draftsmanship is so sure that we never lose our sense of the form in all its inherent loveliness. The combination of qualities has only rarely been attained in the painting of a head.
R.H. Ives Gammell,
Twilight of Painting
, (Parnassus Imprints, Orleans, MA, 1990), p. 175.