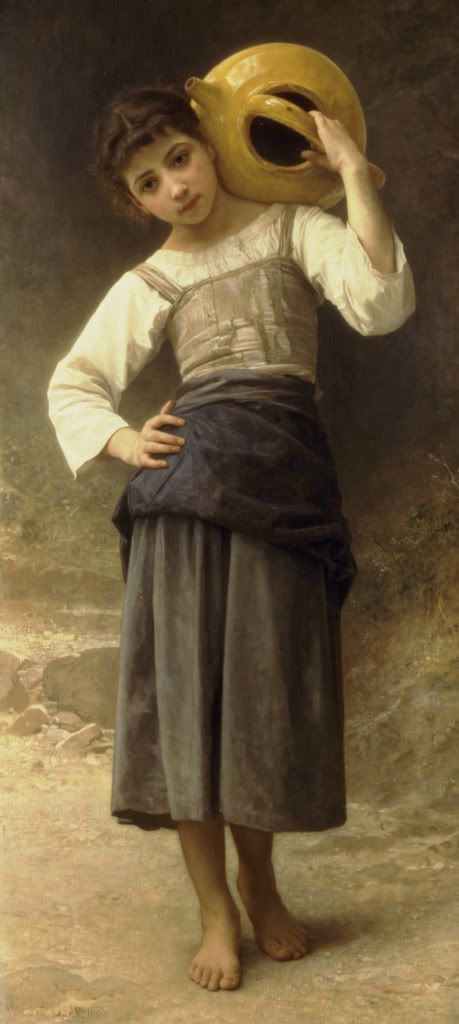 William Adolphe Bouguereau
The
Dahesh Museum of Art
, which has one of the most cohesive collections of 19th century academic art, has recently partnered with Syracuse University in order to secure exhibition space for their museum's treasures.  Exhibitions organized through the Dahesh will be shown at the University's
SUArt Galleries
in Syracuse, NY, as well as in the
Louise and Bernard Palitz Gallery
at Syracuse University's Manhattan Extension, the
Joseph I. Lubin House
.  Many of us were saddened when the Dahesh lost the lease of their space at Madison and 56th Street nearly a year ago, so this is welcome news.  
New exhibitions are planned, beginning with
In Pursuit of the Exotic:  European Artists in 19th-Century Egypt and the Holy Land
, running from March 24th through April 30th at the Palitz Gallery.  The Dahesh's current traveling exhibit,
Napolean on the Nile:  Soldiers, Artists and the Rediscovery of Egypt
will be on view at the University's SUArt Galleries from January 29th through March 29th.  In future exhibitions, the University will be supplementing the Dahesh's collection of nearly 3000 pieces with works of art from its own extensive art collection.
William Adolphe Bouguereau
Syracuse University Art Collection
Please go out and support the Dahesh Museum as it is at the forefront of bringing recognition to the academically trained artists of the 19th and early 20th centuries, and show Syracuse University how much they are appreciated for extending this invitation to the Dahesh, at a time when Academic artists are still not fully embraced in most university art programs.
Syracuse University Art Collection