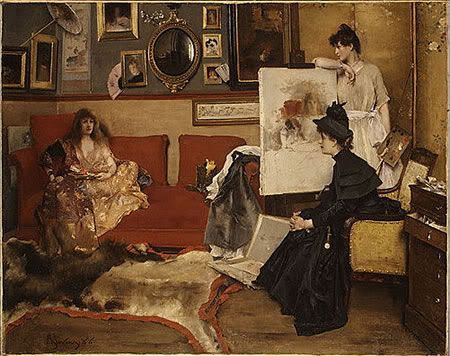 In a portrait, it is better to let the sitter take an habitual pose than to strive for effect by an unusual one.
A smile is more difficult to render than tears.
An old woman is easier to paint than a young girl.
The nude is the great difficulty of art, and the man is more difficult to execute than the woman.
The Japanese have made us understand that nothing in nature is to be disdained, and that an ant is as well constructed as a horse.
A commission for a picture is almost corrupting to the artist, since it injures his originality of impulse.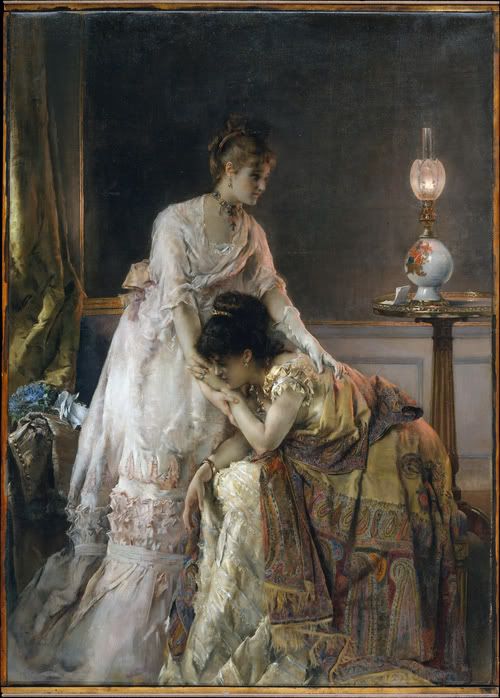 All the masters have painted the Virgin and the Infant Jesus. It is always a mother and her son, and this will be an admirable subject to all eternity.
The masters of all countries and of all ages have practiced portrait painting, which is perhaps the finest of all kinds.
A painter ought sometimes to consult a sculptor, and vice versa.
Do not exert yourself to make too perfect studies from nature. A study should be an exercise without pretension.
I do not like a model who never moves.
To paint a good portrait, it is indispensable to enter into the spirit and the character of the model, and compel one's self to depict him not only by exactly reproducing his features, but more particularly by interpreting his mind.
Painting is nature seen through the prism of an emotion.
It is easier to do a head in several hours than in several days.
A student should avoid beautifying his model; he ought rather to exaggerate it in order not to detract from its character.
Painting executed in the open air gains in the studio.
It is always dangerous to paint a portrait for nothing, for the person who has sat for it never defends it when it is criticised.
The religion of art abandons most often the painter too much flattered, too much petted, too happy.